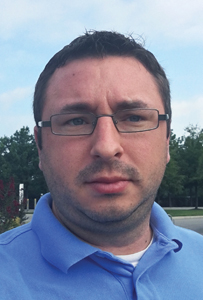 As I was recently doing some baking with my son, I realized just how important it is to follow a recipe precisely. Who knew exchanging salt for sugar in a batch of cookies could have such a devastating outcome? I, for one, am not particularly adept at baking. However, crushing blow to my confidence aside, this baking disaster left me thinking about how often non-proprietary bioretention media, which is intended to be created in accordance with a recipe defined in local standards, is installed without any quality assurance or quality control being performed to ensure compliance.   
While responsible companies offering proprietary high-flow bioretention media utilize robust quality control procedures to ensure consistency of each batch prior to use, most non-proprietary bioretention media is generally installed without assessment. It is no wonder the failure rate of these practices remains particularly high. When regulations are geared toward the implementation of green infrastructure practices that generate runoff reduction and pollutant removal benefits, reliance on untested and unqualified media drastically increases the odds neither goal is achieved. Ultimately, regulators should be considering this discrepancy and take appropriate steps to ensure that non-proprietary media is subjected to sufficient quality control and analysis to ensure compliance with applicable specifications. 
While not intended to be comprehensive, a number of opportunities exist for regulated communities to begin emphasizing appropriate quality assurance and quality control procedures for qualifying bioretention media.
Regulation:
Where a state or local authority has a prescriptive recipe for bioretention media, the applicable standards should also prescribe quality assurance and quality control procedures to ensure compliance. These procedures are critical to ensure the media functions as designed.
Many states utilize compost in their blend specification, but multiple studies have demonstrated this creates nutrient leaching risk. A requirement for proper testing to evaluate the composition of materials in a bioretention blend should be included in the specification in order to help prevent excessive nutrient leaching.
Construction:
Disallow the practice of mixing material onsite. Blending bioretention media should be done in a controlled setting instead of in the field.
Require material source testing prior to blending to ensure consistency. Testing should also be required periodically through the blending process to ensure compliance and that the media has sufficient hydraulic conductivity as per the specification.
Post-Construction:
Use of an infiltrometer provides a reasonable means to assess that the bioretention media is meeting hydraulic conductivity expectations after installation. While commonplace for responsible companies offering proprietary, high-flow media, this practice should be established as a baseline for all bioretention media installations.
When proof of media certification is necessary for permit compliance, a media batch certificate should be required to be provided to the appropriate regulatory agency. Responsible companies will have performed batch certification prior to installation. The certificate should certify hydraulic performance as well as that the media composition meets the specification of any quality control verification testing.
Bioretention media is not a naturally occurring substance. Blending bioretention media is more complicated than simply throwing material together in a haphazard fashion. To maximize water quality benefits, it is in a regulated community's best interest to establish consistent quality assurance and quality control processes that ensures media blend consistency regardless of whether the bioretention media is proprietary or non-proprietary.