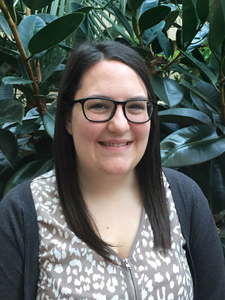 Since late August 2017, all eyes have been on the southeastern and gulf coasts of the U.S. as two major hurricanes struck within a matter of days of each other. 
Hurricane Harvey devastated the city of Houston and the surrounding area, making landfall as a Category 4 hurricane on the evening of Aug. 25. The storm dropped up to 50 in. of rain in some areas, flooding streets and neighborhoods and threatening the drinking water supply. Now more than 50,000 displaced residents are dealing with the aftermath of the storm that killed more than 70 people. As of Sept. 9, 52 Texas public drinking water systems were either damaged, inoperable or destroyed, according to the U.S. Environmental Protection Agency. Approximately 70,000 people were still without water, while 380,000 people were under a boil order. 
Hurricane Irma made landfall in the Northeast Caribbean islands in the early morning hours of Sept. 6. The Caribbean island of Barbuda was hit particularly hard, with the Category 5 storm destroying the island's major infrastructure. The storm continued north, hitting the Virgin Islands, Puerto Rico, and the Dominican Republic, making landfall in Florida as a Category 4 hurricane. The total level of damage in Florida is still unknown, but Irma itself has been downgraded to a tropical storm as of Sept. 11. 
But that's not all. Trailing behind Irma through the Atlantic is Hurricane Jose, whose path at press time seems to be moving away from the U.S. coast. 
These weather events are unprecedented. Floodwaters in the Houston area were so high, the National Weather Service had to add two new colors to its weather map to depict the amount of rainfall, which reached up to 40 in. in some areas. According to AccuWeather, Hurricane Harvey is expected to be the most costly natural disaster in U.S. history, costing more than hurricanes Katrina and Sandy combined. In total, AccuWeather estimates the cost of Harvey and Irma will reach $290 billion. 
Although Hurricane Irma was not as destructive in the mainland U.S. as weather experts predicted, it was the strongest storm ever recorded in the Atlantic Ocean outside of the Caribbean and the Gulf of Mexico, with winds reaching 185 mph.
The devastation caused by these extraordinary events shines a major spotlight on the importance of preparedness and resiliency. The effects of these storms—material, psychological and financial—will be felt in the weeks, months and even years to come, as these communities try to rebuild and as other communities take note of what they can do to protect themselves before the next disaster strikes.